Manifesting an epic, loving and conscious relationship has always been a dream of mine. However in 2006 after a streak of unfulfilled, dramatic and co-dependent relationships I was yet again in a relationship that I wanted to desperately end but somehow couldn't escape. Between the guilt, victimization, the cords of attachment, the emotional addiction to redemption and other discordant energy dynamics, I found myself immersed in a strong relationship karmic loop.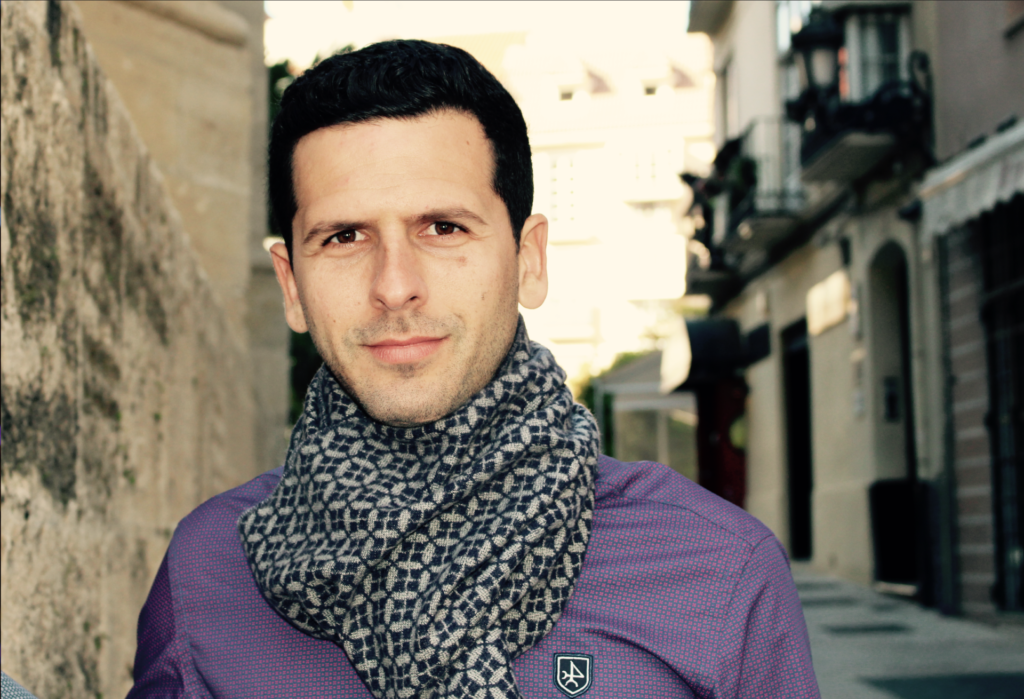 My sense of desperation and the pain I was going through motivated me to find specific tools, strategies and resources that would bring me permanent healing and change. At the time I was undergoing a Masters Degree in psychology but soon became aware that even though I gained greater awareness about the mental and emotional patterns that prevented me from experiencing a joyful, conscious and fulfilled relationship, there was a missing link.
Mental awareness was a fundamental step yet it wasn't enough to achieve the permanent healing, change and success I was looking for. I intuitively knew that the source of most of my relationship struggles and life dilemmas were found at the soul or energetic level.
My Higher Self guided me to clear all toxic cords of attachment between me and my previous partner as well as clear the unconscious guilt that magnetized me to the relationship. Immediately after my healing session I was able to bring closure to the dramatic relationship I was in and finally move on.
Needless to say I was amazed at how rapidly I was able to shift and how suddenly I was able to embody a new higher state of awareness that allowed me to see previous blind spots that were hindering my growth and evolution.
Being adamant when it comes to my own personal development, I relentlessly worked on myself and was able to uncover the root cause of the deepest dynamics and unseen forces that sabotaged my relationships, the energy blockages that prevented me from manifesting a high frequency relationship and the key steps to clear and disentangle these. With focus, determination and taking massive action I was able to break through the heaviest relationship karmic loops.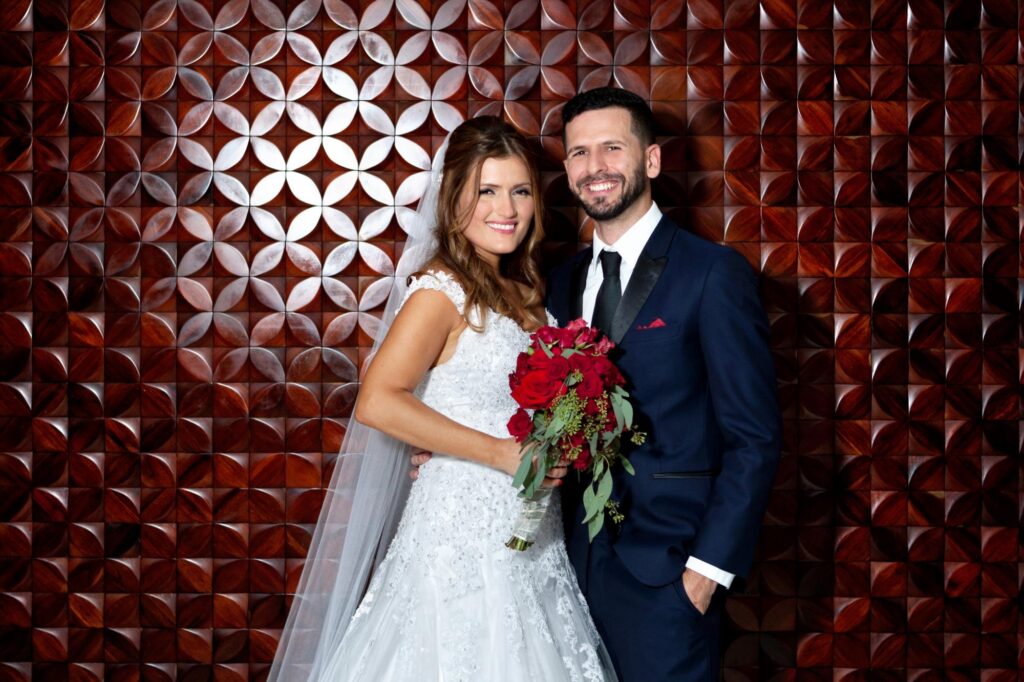 My new goal became "Clear my relationship slate so that I can attract a higher frequency relationship." The journey began with Auric Clearing, Karma Removal and DNA Activation sessions to clear the highest priority energetic blockages that were hindering my life and the embodiment of my Higher Self. As I raised my frequency I began to attract a higher grid of people, places, times, things and events. It also became clear to me that in addition to clearing my own personal baggage I needed to clear all my family constellation entanglements, inherited imprints and transgenerational systemic effects so that I would not project these to my future beloved.
The intent to clear my relationship slate became a catalyst to actually work on and master many areas of my life: relationships (with myself, with my family and intimate relationships), emotional and mental mastery, health (fitness and nutrition), spiritual evolution and finances (#1 cause of divorce).
I was able to grow, heal and evolve what otherwise would have taken me a lifetime through each healing session. And because of my high need for contribution in 2007 I founded Auric Calibration to assist committed individuals raise their frequency and embody their Higher Self. The opportunity to be at the service of thousands of people from around the world and teach them what I had just learned allowed me to master many of these topics and deepen my own personal growth.
Finally in 2010 I felt clear enough and ready to be in a conscious relationship. Soon after doing a manifestation and setting a clear intent to attract a higher frequency relationship I met my twin flame Jennifer and a new chapter of healing, growth and evolution began. The relationship with my beloved is a constant invitation to create, express and experience higher and higher aspects of myself. At last I found myself in a functional, harmonious, joyful, passionate, higher loving and conscious relationship where challenges were seen as opportunities for growth and creating a greater sense of connection and passion.
Not only was I able to achieve a profound healing and growth in my own relationship, I was also able to help other people manifest higher vibrational and conscious relationships. That's when the light bulb went off and I discovered my true life's mission: to assist other people clear their relationship slate and manifest what I call an "ascended relationship" at an accelerated rate so the people who worked with me could avoid a lifetime of unnecessary struggle, drama, frustration and pain in their relationships.
An ascended or transcendental relationship is a relationship that is beyond the ordinary where higher giving love, passion and joy abound. It's a relationship that is fueled by the higher chakras (heart chakra and above) instead of being at the mercy of the first 3 chakras (Ego). And because all relationships will face challenges, the ascended relationship is one filled with emotional, mental and spiritual strategies and resources that provide conscious growth, higher learning and the breakthrough of any obstacle to solidify even more the foundations of love, connection and trust.

More About Gustavo Castañer
Gustavo Castaner is a master at disrupting those patterns that may be hindering growth and development in a relationship. He allows the patterns in the individual or relationship to reveal themselves, and then rigorously interrupts any interactions that maintain problems or that are destructive, encouraging couples (or those who are single and desire to manifest a relationship) to take the first steps toward changing their behavioral, cognitive and emotional patterns immediately.
Although he is serious about his work, his sessions are conducted with humor, unconditional love and with the utmost respect for the people who work with him. The resulting experiences lead to the realm of the soul, an area not often addressed or encountered in the more traditional approaches.
As a relationship and life strategist Gustavo helps committed individuals embody their Higher Self and experience fulfillment in their relationships and other areas of life. He is the creator of the 5D Relationship Portal, a holistic approach that combines the latest cutting edge data, strategies, tools and energy healing techniques that address the SOURCE of the top relationship issues (Male-Female Rift, Emotional Pain Body, karmic ties and cords, etc.) and clears them on all levels of the individual's awareness.
He also created the Ultimate Relationship Manifestation Training to assist women raise their frequency by working on themselves at the energetic level, thus attract and manifest life partners, soulmates  or twin flames who resonate with their own high frequency and desire to embark on a committed, harmonious and healthy relationship. People who participate in this program are able to transition from attracting partners based on the personalities of the ego, past karmic imprints, their own emotional pain body or codependency imprints to attracting partners based on soul compatibility, core values and higher giving love.
For over 10 years he has worked with thousands of people from all over the world assisting them to manifest epic relationships and embodying their Higher Selves. You can read Gustavo's popular blog where he shares his own  experiences on relationship mastery as well as anything and everything having to do with Higher Self, ascension and spiritual growth.