Let's begin by explaining what relationship mastery Is NOT. Relationship mastery is not the absence of emotions and never experiencing any drama or challenges in a relationship. The spiritual bypass of relationship "mastery" will have you believe that a conscious relationship is one where both individuals are "cool, calm and collected" all the time and there are no arguments between them. This view of relationship mastery can only lead you to a numb relationship void of passion and individuated uniqueness.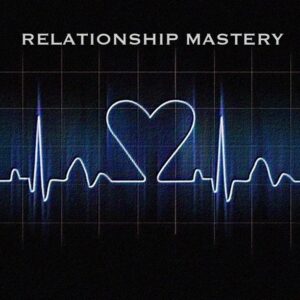 Relationship mastery is really all about closing the gap between unconscious re-actions and being in a state of absolute presence. What I mean by this is that often in relationships we will say or do things in an unconscious manner when something within us becomes triggered, usually an unresolved past analogical event (related to anger, sadness, fear, pain, etc.), and we project this onto the present moment. Usually once we go unconscious and experience a re-action, after a period of time has passed we will go back to the event or experience and reflect upon it. During this time of reflection we have the opportunity to become conscious of our own unconscious behaviors and can gain insight on how we were wrong, how we failed to take responsibility, how we projected our own beliefs or how poor was our choice of words for example. Most important, during this state of reflection is where we gain insight on how different we can choose to act the next time a similar event occurs and therefore be able to change the outcome, hopefully into a more peaceful, joyful and loving one.
The gap between when we go unconscious and when we become conscious again will vary from person to person. Some people in fact are "never" able to reflect upon their unconsciousness (ultimately we all do, even if it happens at the moment of our death), but most of us usually will reflect on a past unconscious re-action within months, weeks, days or a few hours. The quicker you are able to snap out of unconsciousness and go back to a state of consciousness in order to gain full awareness of what really took place within you, the other person and the event as a whole, the more relationship mastery you will have. The ultimate goal is to close the gap to such a degree where you can consciously see yourself going unconscious at any given moment. This divine dichotomy of being in an unconscious state while at the same time being conscious of your own unconsciousness as the automatic reactions occur is what allows you to disengage from the past identities you have created and become fully present. This state is what is known as the witness consciousness and it is through this state of awareness that your blind spots and the nature of your unresolved issues are revealed.
What then are the steps to close the gap between your unconsciousness and being in a state of presence?
1) Tracking- keeping a journal and meditation
2) Energetic clearings
Tracking is the art of monitoring your thoughts, feelings and choices. A great way to track yourself is by having a journal where every day you go back, review your day and write down what happened, how you felt, what were your thoughts and how you acted or reacted. Another great way I track myself is by sitting quietly in meditation and reflecting upon my day. By changing my brainwaves to alpha and theta I can enter a state of whole brain thinking and meta-consciousness which allows me to see myself and events with greater clarity. But sometimes tracking ourselves through meditation or keeping a journal is not enough, because even though we gain awareness of the destructive patterns which are no longer serving us, soon after we find ourselves having another similar or identical unconscious re-action. This signals that we are in a karmic loop and that there is an energetic blockage from this or a previous lifetime that is causing the unconscious behavior. This is why traditional psychology and other types of therapy fail to deliver permanent results, because even though awareness is a crucial step is only the beginning towards long lasting change.
By connecting to my Higher Self or the Higher Self of another person I am not only able to sense the unconscious patterns but energetically disengage the SOURCE of those unconscious re-actions: past analogical events, soul fragments, auric attachments, cords of attachments, karmic imprints, and layers of the emotional pain body or other energetic blockages. I have found that energetic clearings are the fastest way to transcend any issue that is causing pain, suffering, stress, worry or fear and discover the pearls of wisdom contained within those issues.
Once you clear the source of the unconscious re-actions the next time a similar event occurs, if it occurs at all, you won't become triggered (because you already transmuted the energetic blockages that were causing the re-action in the first place) it will be easier to remain in a state of presence and make more conscious and higher choices. Another great thing about clearing these energetic blockages is that because the low frequency that was contained within them is no longer in your field, your frequency instantly rises and you attract a higher grid of people, places, times, things and events.
Track yourself every day and notice how long is the gap between the time you go unconscious and experience an automatic re-action and the time you regain full awareness of your-Self. Of course depending on the issue you will be more conscious in certain areas of your life and relationships and more unconscious in others.