WHAT ARE THE HARMONIC RESONANCE CODES
The Harmonic Resonance Codes are energy mandalas that have been encoded with the intent to ascend and expand human consciousness, heal dis-ease, bring about inner fluidity and harmony while restoring the Original Divine Blueprint of the human experience as a game of consciousness.
The codes are here to re-mind us of our true divine nature of Oneness. With their vibration of sound and light they intelligently interact with our bio-energetic circulatory system, unwinding our inner resistances, transmuting energetic blockages and opening us to greater feelings of the totality of who we are.
The Harmonic Resonance Codes transport us through the realms of wonder and into the unknown, beyond our imposed beliefs and limitations. They contain the perfect balance of Yin and Yang energies, although the Yin quality of the codes is what invites our awareness to experience what we already are instead of striving to become something we think we are not.
In essence, this is how the Harmonic Resonance Codes support us in the embodiment of our Higher Self and its multidimensional awareness. Through a deep yet gentle visceral and kinesthetic experience the codes assist us to feel our Higher Self and organically become more present. This process of sensing the subtle energies that flow through our bio-energetic system, or that block the flow, with practice drastically increase our higher-sensory acuity.
You are whole. And within this wholeness there is a dynamic flow of energy. Can you sense this?
With the help of the Harmonic Resonance Codes, every illusory limitation becomes a viewpoint and an opportunity for greater openness, healing and transcendence of that which we are holding or resisting. They help us enter a space of dynamic energy flow that stimulates vast sensations in our bodies.
As we unwind and process unresolved emotions our inner reality becomes more fluid and dynamic. This inner state of fluidity is then projected onto our holographic reality and the physical universe becomes a playground without limitations as to what we can experience.
WHY YOU CAN'T FEEL THE DYNAMIC ENERGY FLOWING WITHIN YOU
If you can't feel the boundless dynamic flow of energy that you are then there are energetic blockages throughout your multidimensional anatomy that are preventing you from this. These limitations are emotions, beliefs and thought-forms that haven't been fully resolved or processed. This results in stagnation of your life force currents.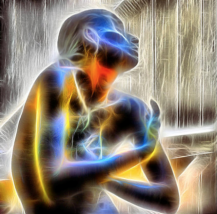 This is why most people feel stuck.
The highest priority energetic blockages, which contain the densest etheric mass, are known as auric attachments and can be found on your chakras depending on their frequency. Some auric attachments have been energized so much, by identifying with their corresponding unresolved emotions and limiting beliefs, that they can hijack your mental and emotional experience.
CLEAR YOUR KARMIC SLATE
When undesirable events and negative emotional reactions keep re-ocurring in your life despite your intent to change their pattern you are stuck in a karmic loop. Karmic contracts are: decisions, truths, concepts, alignments, oaths, vows, unresolved emotions and attitudes, held consciously and unconsciously that create, influence or magnetize events and experience in current reality.
Ultimately karmic imprints manifest as reverse codes in our DNA.
These are always polarized, hence they "output" or radiate discordant magnetic fields. These unresolved, polarized emotions and attitudes are carried by our soul's memory from lifetime to lifetime and become "hardwired" into the brain's neocortex of the bodies we have incarnated into.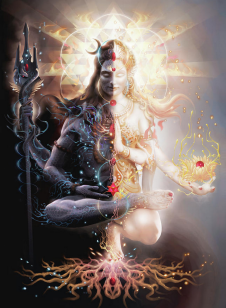 Ultimately these energetic blockages (auric attachments and karmic imprints) result in mis-perception and mis-interpretation of your inner and outer reality, affecting all levels of your awareness: physical, emotional, mental and spiritual.
UNLEASH THE HEALER WITHIN YOU
You might not realize it but you ALREADY are a healer. The longing you feel to heal yourself and help others do the same is a clear indication that this is your path. With the assistance of the Harmonic Resonance Codes you will be able to unleash the healer within you and utilize its alchemical powers to transmute energy blockages.
Gustavo will share with you the most powerful healing techniques, strategies and secrets so you can confidently facilitate profound healing sessions and workshops. With a clear step by step guide and healing protocol you will have all the necessary tools, skills and knowledge to become a high demand energy healer.
Best of all is how ecstatic you'll feel once you start working on yourself everyday and changing people's lives. By freeing yourself from the most hindering karmic loops and auric attachments you'll progressively connect more with your Higher Self and attract a brilliant reality. Everything will be positively affected: relationships, health, wealth, spirituality, emotions, thoughts, etc.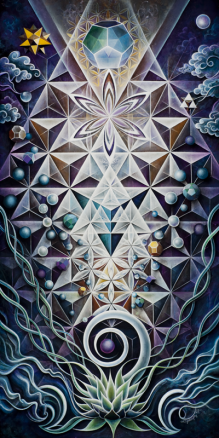 Are you ready to become the best healer you can be?
HARMONIC RESONANCE CODES CERTIFICATION
When you become certified in the use of the Harmonic Resonance Codes you will finally be able to clear yourself from the most detrimental energy blockages that are sabotaging your spiritual, emotional and mental wellbeing. You will also have the tools to facilitate life changing sessions for your clients and help them get free from exasperating karmic loops.
During our weekly trainings you'll learn everything you need to know to get your healing practice ready and utilize the Harmonic Resonance Codes. Plus you will learn so much more about energy centers, consciousness, directing your intent, how to sense energy and how to facilitate a smooth healing session. Not to mention we'll have a lot of fun as we study and practice all the material.
Depending on how deep you desire to immerse yourself and what you envision for your healing practice you have 3 different certification options to choose from:
Practitioner: You'll learn how to use the Auric Attachment Transmutation Resonance Code and the Karmic Imprints Removal Resonance Code on yourself and other people. You'll receive a copy of each code for your own personal use.
Coach: You'll get access to 2 additional Harmonic Resonance Codes (Chakra and Aura Harmonious Life Force Flow Resonance Code and the Archetypal and Shadow Self Light Polar Opposite Harmonic Resonance Code). You'll receive a copy of each code for your own personal use and teach other people how to invoke the frequencies of the codes on themselves*.
Instructor: You'll get access to 3 additional Harmonic Resonance Code (Kundalini and Central Channel Link Resonance Code, Synchronicity Awareness Activation Resonance Code and Heart Centered In Self-Love Resonance Code). You'll receive a copy of each code (7 total) for your own personal use and you'll be able to certify others as practitioners.
HOW TO GET CERTIFIED USING THE HARMONIC RESONANCE CODES
Auric Clearing and Karma Removal Certification